On July 28, at the 2023 SOFAR Supplier Conference, BASiC Semiconductor, with its high product quality, stable supply, and good after-sales service, won the "Best Competitiveness Award" presented by SOFAR.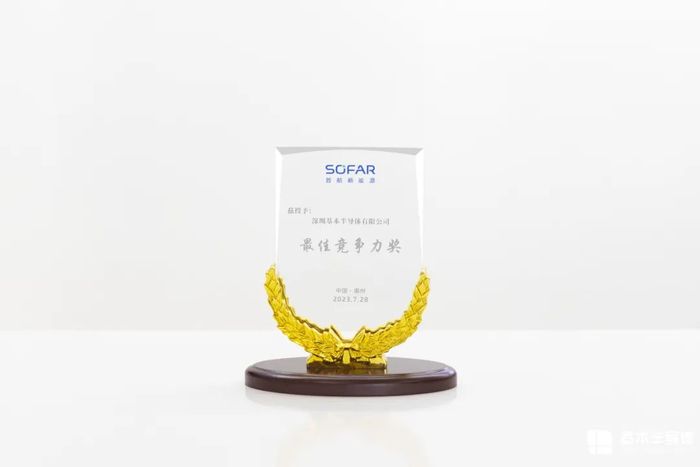 SOFAR is a global leading provider of solar PV and energy storage solutions. Its comprehensive portfolio includes PV inverters with a power, hybrid inverters, battery storage systems, utility ESS solutions, and smart energy management solutions for residential, commercial & industrial, and utility-scale applications.
Since the close cooperation began in 2021, BASiC Semiconductor has stably delivered millions of SiC devices to SOFAR, widely used in its products such as photovoltaic inverters, energy storage inverters, continuously safeguarding the long-term stable operation of its power system. This award fully reflects SOFAR's recognition of BASiC Semiconductor's product and service capabilities.